Home
Accommodation
Alternative
Connection
Hunting
Prices
Photogallery
Contact

Elk/Moose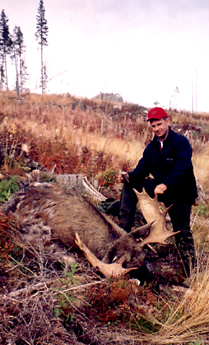 There are moments you'll never forget, especially occasions when dreams come through. The happiness when the trophy-bull is brought down, creates memories that will last a lifetime. Memories that can be told over and over again.

Bear is regularly sighted within the hunting-area, therefore we can offer you bear hunt in combination with elk hunt.
Forest bird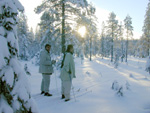 Hare
The fascination of hare-hunting lies in the short beats and the thrill in waiting for the hare to come within gunshot-range. To end the day in our hunting-lodge, with good friends and the exchanging of hunting-stories, completes the day.
Beaver
Experience the hunt of the wary beaver in early May and at the same time, the awakening of nature. A particular kind of hunt, that gives you many memorable moments and brings you as close to nature as possible.
Fishing

For more information about hunting-seasons, visit the Swedish Association for Hunting.